Assisted Living Services
Located at 11656 Hartel Rd, Grand Ledge, Michigan
Experienced • Compassionate • Devoted
Assisted Living Administration
Barbara and Joseph Frazier discovered through their own family experiences the need for a warm loving assisted living environment for adults requiring various levels of care over 20 years ago.
Fairview became their extended family, and life work.
Their vision has continued to grow and now includes both assisted living services through "Fairview Grand" and memory care services through "Fairview Memory Care".
Barbara and Joseph along with other professional staff completes Fairview's administration team.
They work together designing comprehensive individualized care plans, coordinating with outside medical professionals and supporting agencies to provide outstanding resident care within Fairview's community.
Barbara and Joseph Frazier
Owners and Administrators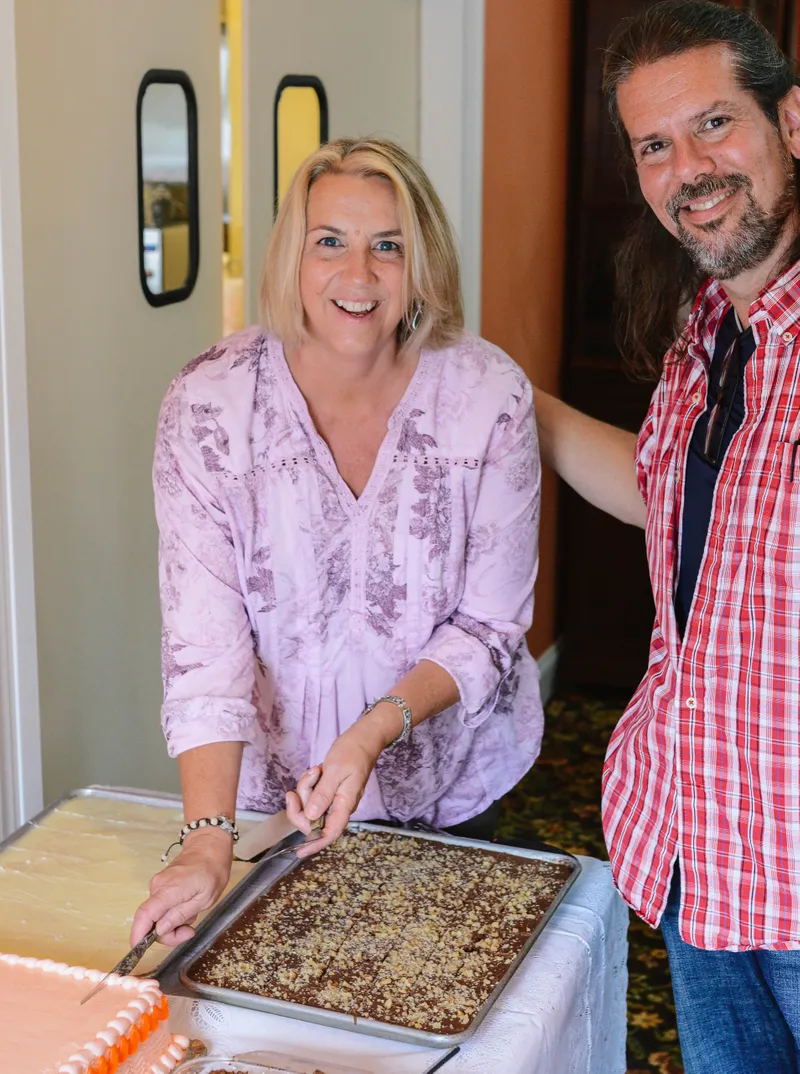 Providing a loving faith based assisted living environment is key to Barbara's success. Like many successful entrepreneurs, Barbara's day starts long before the first resident is making their way to the dining room.
The peace and quiet of the early morning allows Barbara to plan each day and tend to pressing business matters. However, there are still times she may be found in the kitchen preparing breakfast for one of many residents.
Through combining Fairview residents with raising her own family, she has learned to appreciate every day and find comfort in the small things in life.
Barbara previously worked in the medical field as a Manager over two laboratories specializing in Rheumatology. That experience serves her well in running Fairview.
Joseph and Barbara's strengths compliment each other.
Entrepreneurs wear many hats, and the ability to think quickly on their feet and quickly problem solve is critical to running a successful facility.
Joseph can be found mentoring staff, meeting with families of residents and overseeing that each resident's unique situation is handled the best way possible; all at the same time.
His ability to identify with residents in "Memory Care" and to make them feel good about themselves, and valued members of Fairview's family is amazing.
Joseph has recently finished his RN degree, bringing even more skills into his daily work.