Library, Parlor and Hattie's Salon
Library, Parlor and Hattie's Salon
Library, Parlor and Hattie's Salon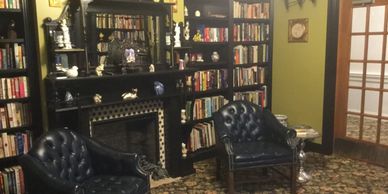 Located on the Mezzanine
Olde English Library with a cozy fireplace and an extensive collection of books.
Parlor includes access to a large veranda overlooking the farm animals and pond. A place for special activities, events and meetings.
Hattie's Salon honoring one of Joseph's and Barbara's first residents known for her character and signature hair style.